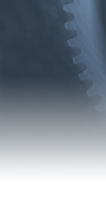 The leaders at Coherity have been providing industry-leading thinking and implementation of E-Commerce, E-Services and E-Business applications for the last 5 years. Before the emergence of the Internet, we were involved with architecting and implementing complex client server applications.





Emerick Woods, President and Chief Executive Officer

Emerick Woods is a successful executive and entrepreneur having managed and founded several early stage high technology companies. Emerick served as president and chief executive officer of Vicinity Corporation, a publicly traded company where he completed its initial public offering and successfully raised over $140 million. Prior to Vicinity, Emerick held a variety of general management and executive positions at TuneUp.com, Quarterdeck, Symantec, Central Point and Microcom. He also has held consulting positions at McKinsey & Company and Booz Allen & Hamilton.

Emerick holds an MBA degree from Harvard Business School and a B.Sc., Computer Science degree from Yale University. Emerick is a member of the Young Presidents Organization. He also serves on the board or directors of ClickAction, Inc., an US-based publicly traded company and Plugged In Enterprises, a non-profit organization.





Joe Ellsworth, Chief Technology Officer

Joe Ellsworth is a thought leader in eBusinss technologies and system application development. Prior to founding Coherity, Joe directed the E-Speak solution operation at Hewlett-Packard, driving the evolution for the E-Speak Broker/Market Maker product (delivered To Helsinki Telephone Corporation in Finland). In addition, Joe led the development and deployment of HP's Enterprise Portal technology (dubbed Enterprise Solutions – Now ESN, the Quote & Order Assistant (QOA) and Watson on the Web (WOW). Joe also conceived and launched the HP/O'Reilly SourceXChange partnership, now part of collab.net. Prior to HP, Joe was a widely recognized architect serving enterprise clients such as Nortel, Spring, NCS, and NASA for over 10 years. Earlier in his career Joe founded his own consulting business selling, building and delivering complete solutions to small and medium enterprises.


Joe is dedicated to the Open Source community.






Jeff Tedesco , Vice President of Sales



Jeff Tedesco is a 22 year sales veteran of Silicon Valley. His work
includes over 15 years of public company service spanning positions at IBM, Convergent Technologies, Software Publishing Corporation and Banyan Systems. Jeff has also worked at two pre-public software companies as Vice President of Sales including FirstFloor Software (acquired by Calico Technologies) and Andromedia (acquired by Macromedia). Most recently he was Vice President of Sales of the Enterprise Solutions Division at Macromedia where he led the sales force and generated over $20M in annual sales. Jeff also has a successful consulting business, Amplitude, where he assists startups in hiring and managing their sales forces.

Jeff graduated from Santa Clara University in 1980 and holds a degree in Business Management.






Chetan Patel, Vice President of Engineering

Prior to starting Coherity and developing its vision into a reality, Chetan served as a development manager at Hewlett-Packard and was directly responsible for several key HP initiatives. Chetan managed a team that was responsible for delivering the E-Services Broker application, which represents the next generation Internet Marketplace E-Service and B2B application from HP. Chetan was also instrumental in developing and publishing the first version of the E-Services APIs which provided a framework for E-Services as envisioned by HP's E-Speak Technology. In addition, Chetan conceptualized and implemented portal technologies for HP's enterprise customers and on innovative technologies and frameworks for integration and interaction between various portals and web sites within HP.

Chetan is the author of several publications and has patents pending in his name. Chetan holds a M.S. in Computer Engineering from Wright State University, Ohio and a B.E. in Electronics Engineering from Bombay University, India.





Ken Tsai, Director of Product Marketing

Ken has over 10 years of enterprise software business development and marketing experience. Prior to joining Coherity, Ken served as the director of sales consulting at Niku, where he managed an organization that was responsible for strategic account sales and development of new business opportunities. Ken has a tremendous amount of experience in the ERP, SCM, CRM, and PSA application arena, and led the Electronics Vertical sales engineering team at Baan Company as a solution architect. Ken also held development and project management positions at Seer Technologies, where he delivered online application solutions to major financial institutions.

Ken holds a B.S. degree from University of California, Berkeley.